Route displays all your online orders in a central, visual tracking app. We use the shipping and tracking information you receive at the time of your purchase to display:
Where your purchases are
When they're expected to arrive
How to report an order issue in the event that your Route protected package is lost, stolen, or damaged.
Read below about how Route can turn your order tracking into a more seamless experience!
Automatic Tracking
Never miss a delivery! To have your order imported automatically, you must allow read-only access to an email account that you shop with. This will allow Route to read order information without compromising your privacy. We employ multiple layers of security to protect and secure customer data.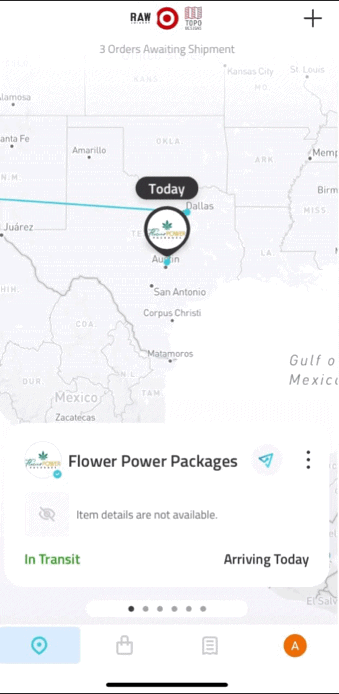 Route-protected orders
When your order is Route-protected, your orders will always automatically upload in the app if the order was purchased from a linked email. In addition, tracking information will also be automatically updated in the app once the merchant fulfills and ships your order.
Connecting Additional Emails
Do you shop with multiple email addresses? You can connect multiple emails to your Route account. To add an additional connected email to the app, follow the steps below:
Visit the profile tab and click the gear icon in the top right corner.

Select

Connected Accounts.

Click

Add Account

.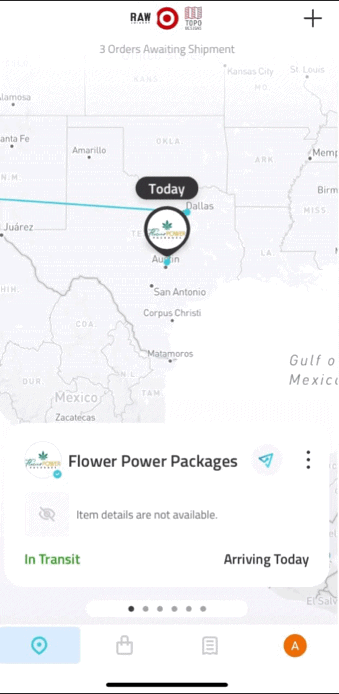 Manually Add an Order
If you choose not to use our automatic tracking features by connecting your email to Route, you can use Route to manually add orders and tracking information.
To add your first manual order, visit the Order History tab in the app and click the + sign in the upper right corner. This will allow you to add an order by selecting a merchant name and adding the tracking number.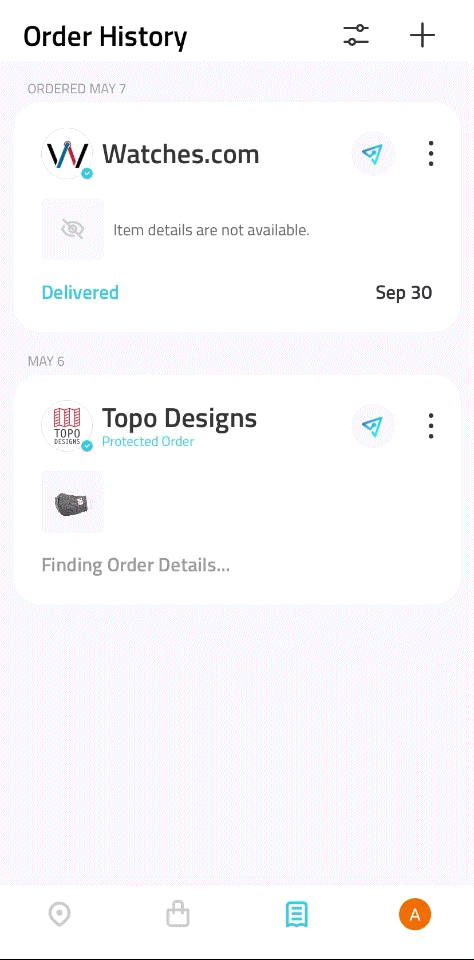 Manually Adding Amazon Orders
Visit the Order History tab in the app and click the + sign in the upper right corner. In the Merchant field, type in "Amazon USA" and select Done. After this step, follow the instructions below to find your Amazon Track Package Link: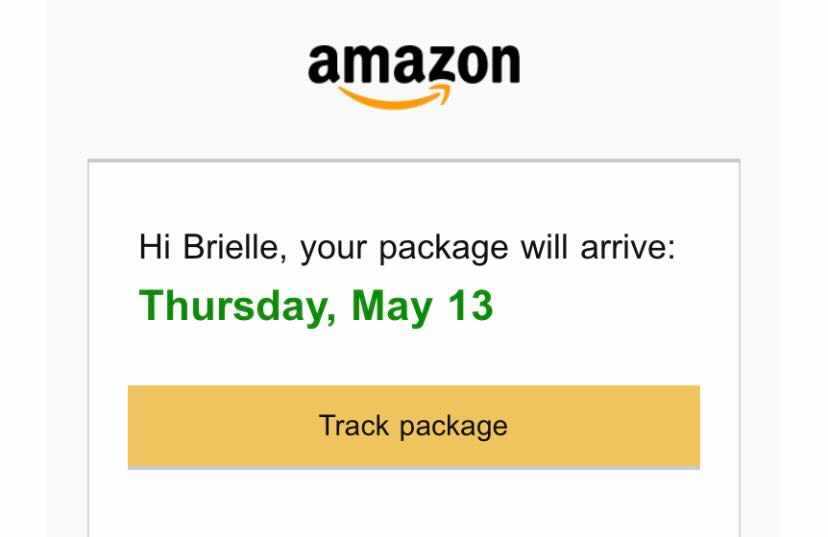 Right-click (long press on the screen for mobile) the yellow

Track package

button in your Amazon tracking email.

Select

Copy Link

.

Add "Amazon USA" as

Merchant

name in the app.

Paste the link in the Amazon "Track package" link

field.
Connect Your Amazon Account
Linking your Amazon account to Route allows the app to display the details of your order such as the item names, quantities, and pictures for all your amazon orders. Route will not have access to your Amazon account, and will not store your data.
Once you have placed an Amazon order, go to your order details page in the app and find your Amazon order (or add one manually). The cloud icon with the text Get Item Details will appear, and once you click on it, you will be guided to connect your Amazon account to Route.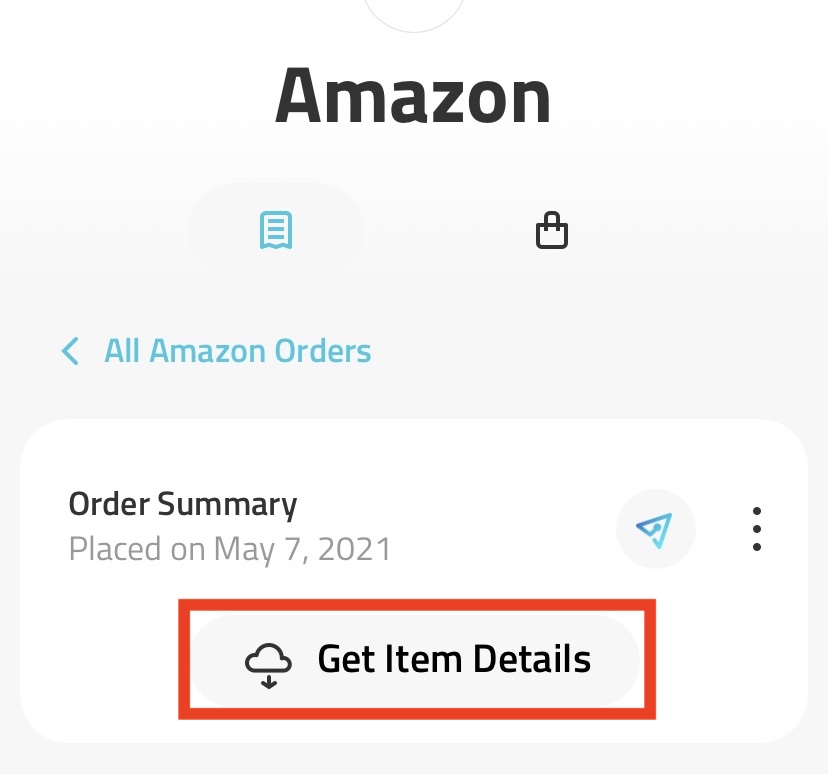 If you no longer wish to have your account connected, you can disconnect your account by logging out of Route on your mobile device.
Share Your Order
In the app, you can share order and tracking information for your online orders with anyone.
There are lots of ways to use order sharing! Here are a few examples:
Share an order with your neighbor so they can track your package and pick it up for you when you're out of town.

When you're ordering a gift, share order tracking information with the recipient so they know when to look out for your package. They'll get notifications for each step of the way just like you, so you'll both know exactly where the package is.
How to use this feature:
Open the app and go to the

Order History

tab.

Click the blue arrow icon in the top right corner of the order card.

Choose the method to share the order (text, email, copy link, etc).

The recipient will need to download Route and create an account.

Once the recipient has an active account in the app, Route will send a notification to confirm the order has been shared.

The recipient will now be able to view your order details and receive shipping updates!